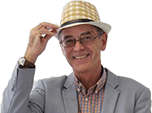 What should I replace my Land Rover Freelander 2 with?
I currently have a 9-year-old Freelander 2 which limits the downhill speed in bad winter weather to about 3 mph down a narrow private country hill road where I live. I am considering replacing the Freelander but I don't really want to spend £35,000 on its current replacement. Can you suggest any cars that have a downhill limiter suitable for a 6'1" driver? I'd prefer new or nearly new I would keep the vehicle for quite a while.
Asked on by Dr R G Taylor

Answered by
Andrew Brady
Take a look at the Subaru XV. It starts at around £25k and all models come with hill descent control as part of its X-Mode four-wheel-drive system. It's excellent in the snow and tough conditions, and will be a very reliable car that should last for a long time.
Tags:
Similar questions

Has the Land Rover Freelander 2 diesel got a cam belt or a chain? If belt, what is the change interval?

My 2008 Land Rover Freelander is nearing 50,000 miles. Can you tell me when I should change the cam belt? A friend of mine (who works with Land Rovers) say the belt will last 100,000 miles, but the car...

My niece has a 2007 Land Rover Freelander 2 and her local garage has told her that the differential has gone. She has been told that it will cost in excess of £1000 to put right - a sum she can ill afford....
Related models

Bigger than original Freelander. 2.2-litre belt cam diesel. Incredibly good off-road. Robust interior. More fuel efficient 2WD model from 2011 with no rear diff to fail.

Solid and well built interior. Very capable in poor conditions. Handling and ride much improved over predecessor. Five star Euro NCAP rating.