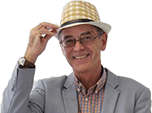 Which is the best 7 or 8 seater for use as a taxi?
Which is the best 7 or 8 seater for use as a taxi?
Asked on by Stephen Vaughan

Answered by
Andrew Brady
Probably a SEAT Alhambra. It's very practical and fairly reliable as long as you keep the Adblue topped up (if you choose a diesel).
Similar questions

I need to buy something with a few more seats but worry about all the negative coverage of diesels. What do you recommend?

My wife and I have a young and growing family. Our 2009 Audi A3 Hatchback 1.9 TDI is now creaking at the seams and we're looking for a secondhand practical vehicle. It needs to be capable of carrying up...

I'm looking for a seven-seater. I have three children under the age of three and am specifically looking for three full size seats in the second row that are adjustable. What do you suggest I look at?...
Related models

Sliding side doors as standard. Very spacious with a good quality interior. Frugal and low CO2 TDI engines. Sister car to the new Volkswagen Sharan but better value.