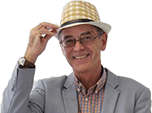 Is the DS brand going to continue in the UK?
I've been looking at buying a DS 7 for a few months. I'm concerned that, I've never seen it advertised anywhere and have not seen any on the road. They don't seem to be selling according to classified ads of them. Do you think they're committed to their stated market strategy. Will it be around for much longer?
Asked on by Michael Wells

Answered by
Andrew Brady
The DS brand is still relatively new and, while it might be a small seller in the UK, it's propped up by sales elsewhere - China, for example. The DS 7 was always going to be niche in the UK - premium SUVs from the German manufacturers dominate the market, but the smaller DS 3 Crossback has all the makings of a relatively big seller. I wouldn't be worried about the brand's future - it will be around for a while yet and, if it did pull out of the UK, we expect Citroen dealers would be able to maintain your car.
Similar questions

Is it a good idea to buy car with a turbo engine?

My son is about to buy a new Skoda Superb with the 1.5 TSI engine and DSG transmission. Is the 1.5 TSI engine "kangaroo" issue fixed? And is the DSG fitted to this model a reliable one?

I'm considering a large SUV which I'll buy new. Budget is not an issue. What do you suggest? As many Isofix seats as possible for my grandchildren is a priority.
Related models

Most come with clever Active Scan Suspension that reads the road ahead and adjusts the suspension accordingly. Hybrid from 2019.