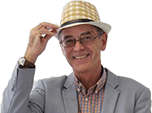 What spacious automatic should I get to replace my X5?
I am having electrical issues with my BMW X5 so I'm Looking to change. I need a large, family friendly, easy to get in-and-out of car/4x4 with a smooth automatic gearbox. I only do 5k miles a year and a budget of up to £15k. I was thinking Mercedes ML, Audi Q7 or newer X5. Or would a 7 Series or Audi A8 be more reliable?

any suggestions?

Thanks
Asked on by simmer bmw

Answered by
Andrew Brady
I'd be hesitant about buying any of these cars for £15,000 - as you've discovered, they'll have the running costs of a much more expensive car and will cost a fortune when they go wrong. If you want a premium SUV, a Lexus RX 450h could be a good purchase - we have very few reports of issues with them and Lexus owners are generally very happy with their cars. Alternatively, I'd be inclined to look for something a bit newer and less premium. A Mazda CX-5 would be a good choice and your budget will get you a high-spec 2015 model.
Similar questions

My first car bought in Malaya in 1954 was a used Jaguar one and half litre. When I sold it I promised myself that my last car would be a Jaguar. I am now in position to buy a used Jaguar for around £20K....

I'm looking for an SUV to use mainly for work. I do about 30,000 miles a year with two trips per week over 200 miles but a 20 mile commute to Cambridge once to twice a week. What would you recommend for...

I have a BMW X1 and am looking for an SUV hybrid with good performance and ride. Which cars would you suggest I consider?
Related models

Refined and cossetting. Strong performance from hybrid powerplant. Superbly engineered and well built. Low CO2 for a large 4x4 along with good fuel economy.

Economical and efficient. Comfortable ride. Well equipped as standard. Practical and spacious yet compact.