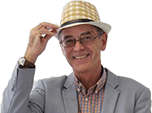 Will an Alcantara interior wear out quicker than leather?
I'm currently looking at purchasing an Audi Q5 which comes with leather and Alcantara seats. What is your view of Alcantara? It appears to get mixed reviews with concerns about looking scruffy after modest wear and tear. Is full leather (at extra cost) a better bet?
Asked on by Jonathan Lazenby

Answered by
Andrew Brady
It depends on what you'll use the car for and how long you're going to keep it. With a bit of care, there's no reason why Alcantara won't age well for a number of years. Having said that, if you've got children or transport animals, you might find leather lasts better and is easier to clean.
Similar questions

I would like to purchase a new car and have been looking at the current generations of Audi Q5 and Volvo XC60. I have been quoted lead times of seven and nine months, respectively, for new factory orders....

I intend to buy a new Audi Q5 diesel. Due to the government's latest thinking about diesel cars, and the possibility of losing 15 - 20 per cent when the time comes to sell after three years, would PCP...

My father goes shooting about 10 times a year and he's after a 4x4 or SUV, possibly an Audi Q5. What would your recommendations be?
Related models

Even more refined and upmarket than original Q5. Lovely quality interior. Electric tailgate as standard. Good to drive on 235/55 R19 tyres.