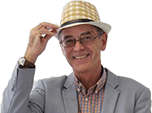 What small hybrid SUV do you suggest?
I'm looking for a petrol hybrid similar to a Toyota but more attractive and a mid sized small SUV. What is in the pipeline for next year? I currently have a Suzuki SX4. Any suggestions?
Asked on by Laurence weldon

Answered by
Andrew Brady
The Kia Niro might suit your needs. It combines a 1.6-litre petrol engine with an electric motor, with readers reporting around 56mpg on average (
www.honestjohn.co.uk/realmpg/kia/niro-2016
). There's a new Nissan Juke on its way next year, with a hybrid version expected. If you'd like something more upmarket, the Lexus UX will go on sale in March with a hybrid powertrain.
Similar questions

Our journeys are mostly commutes of around 15 miles per day with occasional long trips. Can you suggest an SUV that is either hybrid or electric up to around £28k?

I have a BMW X1 and am looking for an SUV hybrid with good performance and ride. Which cars would you suggest I consider?

I am looking to change my Volkswagen Golf 1.4 DSG petrol for a Nissan Qashqai auto 1.2 because I need a higher car due to back problems. However, I'm concerned it will be underpowered on motorway trips....
Related models

Easy to drive. Impressive fuel economy and low running costs. Space for a family. 450 litre load area.

Hybrid only and smaller than Lexus NX. Excellent ride and handling on TNGA platform. 180PS 2.0 litre hybrid system. Sensible prices of £29,900 for UX and £33,900 for UX F Sport.