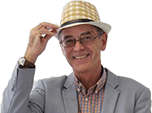 What's the best car for a folding wheelchair user?
Can you recommend a car for my husband and myself? He's 78 years old and uses a folding wheelchair so we need a big boot. We do 10,000 to 12,000 miles a year, mostly on A roads, with a significant portion on small badly maintained rural roads. Ideally we'd like a reliable, economical petrol automatic.The budget is £25,000 max, either used or new.
Asked on by Maria Chandler

Answered by
Andrew Brady
You might be best suited to a small crossover like the Suzuki Vitara. It has a big boot with a low lip, which should make loading the wheelchair easy. It also has a high seating position, which should make it easier for your husband getting in and out of the car. Your budget will get you a new top-spec SZ5 model with the 1.4-litre BoosterJet petrol engine and automatic gearbox. If you'd like a bit more space, look at the Skoda Karoq. Your budget will get you a low-spec 1.5 TSI petrol with the DSG automatic gearbox. Searching for a pre-registered model might get you more for your money:
www.honestjohn.co.uk/best-pre-reg-and-nearly-new-c.../
Similar questions

We need a car for an electric wheelchair. It is heavy and comes to pieces so we will probably swap both our cars for a more suitable vehicle. Ideally with a lower boot opening and wonder if you could suggest...

What newish car would you recommend that is like the Wagon R? I need one that's small, efficient, low road tax but that you could fit a wheelchair into the back of.

I am thinking about having a small light weight wheelchair hoist fitted in the boot of my car. Do I inform my insurance company? I'm led to believe that the insurance company will view this as an adaption...
Related models

Great to drive. Lots of space. Five star Euro NCAP rating.

Effectively a replacement for the Yeti but with more space. Promises to be affordable to run. Similar to SEAT Ateca.