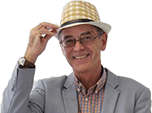 Can I get Isofix fitted to my 2001 Ford Focus?
I have been looking for an Isofix adapter that I can install in my 2001 Ford Focus. Do these exist? If so where can I get this fitted?

Asked on by Natalie Kennedy

Answered by
Georgia Petrie
Isofix points are part of the chassis of the car. but you can actually retrofit Isofix to an older car (as long as your car has the particular holes that need the Isofix mount screws into). This link should offer some guidance (
craigchewmoulding.wordpress.com/2013/10/13/retrofi.../
). If you do go ahead with it, I'd just recommend getting someone who really knows what they're doing to assist with it.