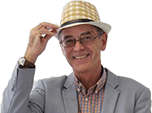 I bought a car that had been tampered with to pass the MoT - what are my rights?
Last year I purchased a car that subsequently failed its MoT on emissions due to various failed sensors which were being hidden by an EML light that had been very obviously tampered with. There is no way that the car could have passed emissions with the failed sensors in the state they were in. Looking back through the history, the car dealership that the vehicle was purchased from had owned the car for over six months before the MOT was renewed and I purchased the car a couple of months later. Is there any comeback, given how misleading the dealership was in selling on the car with a tampered EML?
Asked on by BahnStormer

Answered by
Honest John
The Consumer Protection from Unfair Trading Regulations May 2008 (CPRs) incorporate The Sale and Supply of Goods to Consumers Regulations 2002 and contain a general prohibition against unfair commercial practices and, in particular prohibitions against misleading actions, misleading omissions and aggressive commercial practices. The Regulations are enforceable through the civil and criminal courts. The CPRs create an offence of misleading omissions which would not previously have been an offence if the consumer had not asked the right questions. So if a salesman knows a car has, for example, been badly damaged and repaired and does not tell the customer, he could later be held liable if the customer subsequently discovered that the car had been damaged and repaired.
Similar questions

Do you think it is worth joining the class action against Volkswagen? I have nothing to lose apart from the lawyers' 30%!

I've just purchased a second-hand car from a garage that has broken down and is displaying engine malfunctions within three days of purchase. I called breakdown recovery who confirmed that an injector...

I put down a deposit on a car from a main dealer, but he now says I have to wait a few weeks for the logbook to arrive. Can I have my deposit returned?