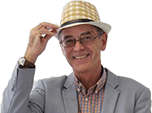 My girlfriend damaged her car on a crash barrier at a hospital - should it be liable for the cost of repairs?
My girlfriend was moving her car that was parked on hospital grounds. As she moved the car forward and turned slightly, the car collided with a low crash barrier that was not visible from the driver's side, which resulted in the car passenger side being badly damaged. Can the hospital be held liable for the cost of repairs?
Asked on by RAV63

Answered by
Tim Kelly
No, it is your girlfriend's fault. She should drive with due care and attention to her surroundings. The crash barrier is there for a reason.