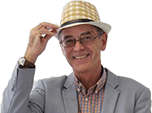 What cars offer removable seats?
Can you please tell me which cars have completely removable rear seats? This is my chief requirement in picking a car.
Asked on by jim pearce

Answered by
Honest John
The Skoda Karoq has this feature because it was a popular feature of the Yeti. Otherwise, van-based MPVs such as the Citroen Berlingo and Peugeot Partner (new ones on the way), Renault Kangoo combi, Mercedes-Benz Citan, Fiat Doblo combi, Volkswagen Caddy Maxi Life.
Similar questions

I've started my own up-cycling business and I don't want to use a third party. My largest piece is 54-inches long and 45-inches high and pretty heavy, so needs to be able carry considerable weight. Considered...

Are there any used, eight or nine seat minibuses with removable seats to make it suitable for my dogs? I do not want a van.

I have an LDV Maxus, which I have been pleased with as a work horse. I'm looking for a van with more refinement, good fuel economy, road handling, safety and visibility, space, comfort and reliable functions...