Featured review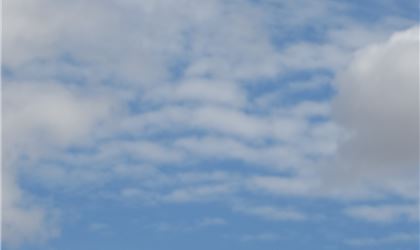 reviewed by Firmbutfair on 19 September 2020
5
Tax/Insurance/Warranty costs
5
Cost of maintenance and repairs
5
Experience at the dealership
5
How you rate the manufacturer
Excellent Family Hatchback - Brisk When Needed, Roomy and Refined with Brilliant Fuel Economy
We purchased our new i20 on 1st March 2017, after taking test drives in brand new models of the 1.5 litre Mazda 2 and a Nissan Note 1.0 litre turbo. We found our new i20 SE model in the local Hyundai showroom and they moved several cars to get it out for us to test drive. The test drive showed that the i20 was clearly quieter and much more refined than the Mazda and Nissan hatchbacks. The 'fuel saving' engine stop/start system worked immediately and the car was just so easy to drive with all the controls and instruments well placed. We have now enjoyed over 27,000 trouble free miles of mixed driving and find that the car meets our family requirements very satisfactorily with generous room for up to 5 occupants and luggage. The 3 cylinder, one litre, turbo charged (T-GDI) engine is excellent and very versatile, offering every choice between rapid progress with refined motorway cruising on the one hand and surprisingly good fuel economy when driven normally and cruising at around 60 mph on cross country journeys. Over 42 months of driving we have consistently recorded 'brim to brim' averages of 46 mpg in colder weather and 52 mpg in the warmer weather. When required to make good progress away from roundabouts and junctions, on dual carriageways, the engine revs build briskly and very smoothly in third and fourth gears, with very little noise or fuss, though this engine is also very flexible, pulling strongly and responsively from 1500 rpm, even in top (5th) gear. Hyundai has done an excellent job of creating a reliable, versatile, small, fully equipped family hatch back that is both fun to drive and economical with very safe, secure and predictable handling, offering excellent value for money in this very popular small (4 metres long) 5 door family hatchback segment.
Top 5 most reviewed models
Top 5 best reviewed models
Write your review
Just reviewed...