Featured review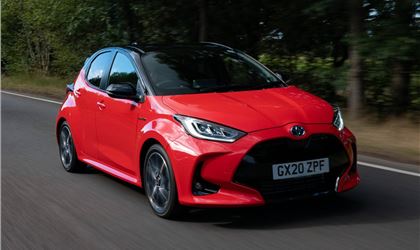 reviewed by Anonymous on 20 April 2021
5
Tax/Insurance/Warranty costs
5
Cost of maintenance and repairs
5
Experience at the dealership
5
How you rate the manufacturer
Brilliant car, exactly what it says on the tin
Only had it for 7 weeks, but it is exactly what the reviews suggest. Not a big boot, some hard plastics in the cabin-but that aside, it is a really fun little car.
It is fun to drive-much more so than out previous one. No problem with the 17" wheels-it feels like a proper drivers car, though the driver aids to manage to make driving through traffic very easy. Handling is very good.
I love the smartphone link; it's one of the best interfaces I have used.
I quite like getting a score at the end of each drive, to see how ell (economically) I've driven.
It is the most economical car I have ever driven-albeit only for 1100 miles-at the moment I'm getting over 65 mpg according to the display-and it appears more economical in traffic.
Thoroughly satisfied, except that I have lost the spare wheel, through having the panoramic roof. I will order one just in case!
Top 5 most reviewed models
Top 5 best reviewed models
Write your review
Just reviewed...