Featured review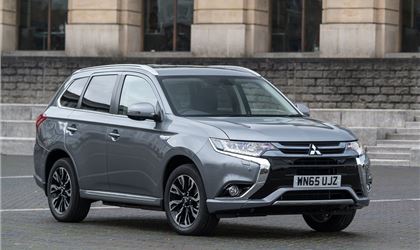 reviewed by Anonymous on 20 January 2021
5
Tax/Insurance/Warranty costs
5
Cost of maintenance and repairs
4
Experience at the dealership
5
How you rate the manufacturer
2018 4H PHEV Use carefully and never pay for petrol again..!
I bought my 2018 (67 plate) 4H 2.0 in May 2020 with less than 4k miles for £26,500 with tow-bar and 3Yrs free servicing.
Warm temp range upto 31 miles, cold temp range 15-26 miles.
You can pre-heat or chill the cabin either by the App or on the on-board ICE
You need to be sensible using the EV button for local trips which is what we do - I don't often full below 4 green leaves! When not on electric you should see approx 30MPG on standard unleaded.
I use lowest re-gen when driving (BO) and use the padels when slowing at lights and traffic.
My theory is zero friction equates to you coasting most of the time and will max the range.
As the car is fairly heavy this does settle the ride but bouncy over humps/bumps, a little bit un-settled over uneven surfaces/pot holes and you will feel roll in the turns - but kept in context the car and purpose.
Practical, good rear legroom - I am 193cm and adults still OK in the back with chair all the way back.
Boot will be big enough for most uses and families.
Decent ICE - Apple CarPlay is what we use via USB
Charging from home wall box from flat is around 2 hours, hence if you are on a fixed tarrif would ensure you plug-in as soon as you get home and then un-plug (Mitsubishi recommend not to leave plugged in for long periods).
Tyres are reasonable at approx. £120 each fitted - have kept to OE Toyo R37 225/55/18 (still on original)
No issues to date, been reliable and before lock-down we did long journeys to Dorset in comfort.
If charged regulary and driven carefully this should be all the car you need for a family!
Top 5 most reviewed models
Top 5 best reviewed models
Write your review
Just reviewed...