All-new Kia Niro revealed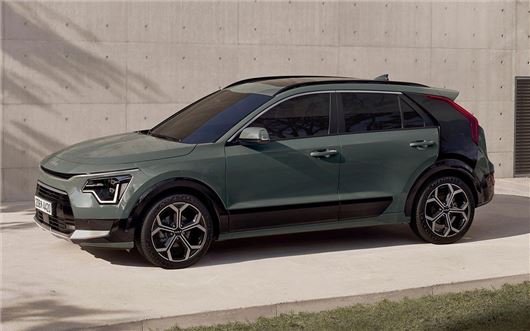 Published 18 January 2022
Striking new looks
Classier interior with more room inside
On sale this year from around £27,000
The new Kia Niro is expected to be priced from £27,000 when it goes on sale in the second half of 2022. The new crossover will be launched with a petrol hybrid powertrain, with plug-in hybrid and pure-electric models to follow.
>>> Best new cars coming in 2022 and beyond
The new Niro's styling follows Kia's Opposites United design philosophy – the same ethos that shaped the new Sportage – with an angular front end, eye-catching contrast-colour paint jobs and boomerang-style C-pillars. In all, you can choose from nine exterior colours with six contrasting C-Pillar shades.
Inside, the large infotainment screens and two-spoke steering wheel give the Niro the feel of Kia's EV6 high-tech electric car. You get dual-purpose digital buttons – as fitted to the EV6 and the Sportage – and mood lighting with 74 different colours. Options include a 10-inch head-up display.
You can also have the interior finished in three different shades – Charcoal, Medium Grey and Petrol.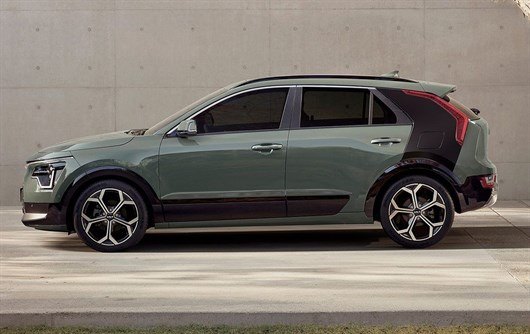 The new Niro is larger than the old model across the board – most notably in its wheelbase, which has stretched by 20mm. You can expect it to have more interior space than the current car and it is packed with handy features such as cupholders, USB-C chargers and coat hangers on the back seats. The 451-litre boot is also 15 litres bigger than its predecessor.
The car launches as a petrol-electric hybrid with a 105PS petrol engine and a 32kWh electric motor producing 141PS combined to the front wheels via a six-speed dual-clutch gearbox. There's no information on its pure electric range, but the Niro can detect built-up areas and switch to electric automatically to reduce localised emissions.
As you'd expect for a family SUV, the car's suspension and steering are tuned for comfort, and the new Niro gets extra sound deadening to make it quieter inside.
A suite of autonomous driving aids should also boost comfort. They go under the banner of DriveWise intelligent Advanced Driver Assistance Systems – a complicated way of saying the car can brake itself to avoid collisions with cars, cyclists or pedestrians driving down the road or negotiating junctions.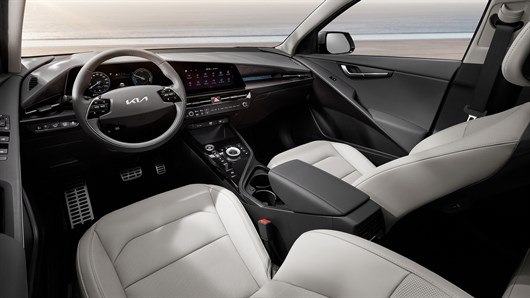 The car can also drive itself on motorways and A-roads and even warn you if you attempt to open your door into a cyclist's path.
We'll have more info on the Niro – including the plug-in hybrid and electric models – before the car goes on sale later this year. 
Will there be a 2022 Kia Niro PHEV?
The 2022 Kia Niro will go on sale as a petrol hybrid in the middle of 2022, with PHEV (plug-in hybrid) and electric models to follow later.
Will there be a new Kia Niro?
Yes, we have already seen pictures and specs of the new Kia Niro which is expected to go on sale in the middle of 2022.
What is the disadvantage of a hybrid car?
Hybrid cars tend to be more expensive to buy than petrols and diesels, although the price gap is getting smaller by the year. 
Ask HJ
Should I get a plug-in hybrid?
I don't do many long journeys and I'm in late 70's - which would be most suitable for me, a hybrid or plug-in hybrid?
Can you plug a car in at home (i.e. do you have off-road parking with access to electricity)? Are most of your journeys within, say, 20 miles? If the answer to both of these questions is 'yes', a plug-in hybrid (or, even better, an electric car) sounds like it'd suit your needs well. Otherwise, a conventional hybrid might be a better option.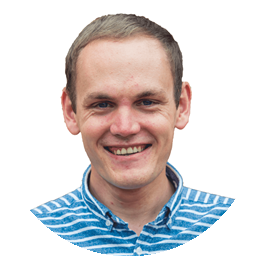 More Questions
Ask HJ
Should we buy a hybrid car?
Should we buy a hybrid vehicle now or wait for technology and prices to improve? We are considering the Kia Sorento Plug-in Hybrid, but the price is almost double what we would pay for a Skoda Kodiaq petrol equivalent.
Plug-in hybrid models are expensive compared to equivalent petrol cars. They make a lot of sense for company car drivers who save money in tax, but not all private buyers will benefit enough to justify the price. Can you charge at home and do you cover a lot of short journeys? If so, you'll be able to save money on petrol by travelling under electric power a lot of the time (the Sorento PHEV has a 35-mile electric range). Consider whether you cover enough short journeys to justify the price hike – and how important the improved refinement is to you.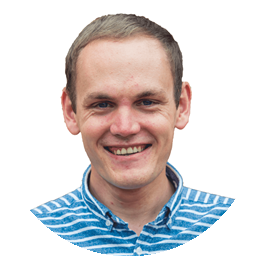 More Questions
Comments
Author

Russell Campbell
Latest