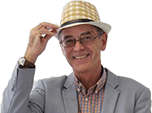 Peugeot 308 SW available to order priced from £16,845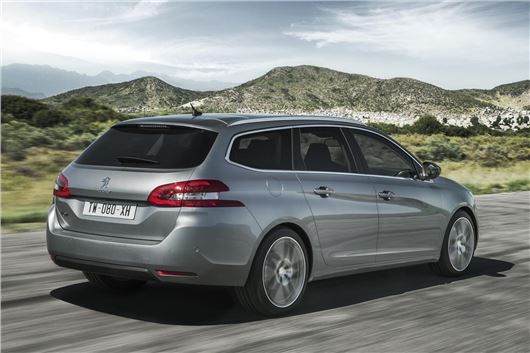 Published 01 April 2014
Peugeot has announced that its 308 SW is available to order, with first deliveries expected in June. The range kicks off with the 1.2-litre e-THP petrol in Access trim, which is priced at £16,845. The top spec Feline BlueHDI, powered by a 150PS diesel engine, is priced at £25,145.
Peugeot is offering a broad choice of engines, starting with a 1.2-litre, 110PS petrol engine. There is also a 130PS version of the same engine, plus a range of 1.6-litre diesel engines with between 92PS and 120PS and a range-topping 2.0-litre diesel with 150PS.
Standard equipment includes DAB radio, USB connectivity, Bluetooth, front electric windows and cruise control. Moving up to Active trim adds 16-inch alloy wheels, dual-zone climate control, plus an electric parking brake, parking sensors, a colour infotainment screen and navigation.
Allure trim adds more luxury items like full-LED lights, reversing camera, electric folding door mirrors and larger 17-inch alloy wheels. Top spec is Feline, which comes with 18-inch alloy wheels, a panoramic glass roof, Alcantara-trimmed seats, dynamic cruise control, push button start and keyless entry. 
ACCESS
Petrol
PureTech 1.2-litre e-THP 110 5-speed manual with Stop-Start (109g/km)
£16,845
Diesel
1.6-litre HDi 92 5-speed manual (99g/km)
£17,545
1.6-litre HDi 115 6-speed manual (95g/km)
£18,345
ACTIVE
Petrol
PureTech 1.2-litre e-THP 110 5-speed manual with Stop-Start (109g/km)
£18,295
PureTech 1.2-litre e-THP 130 6-speed manual with Stop-Start (109g/km)
£19,045
PureTech 1.2-litre e-THP 130 6-speed automatic with Stop-Start (114g/km)
£20,045
Diesel
1.6-litre HDi 92 5-speed manual (99g/km)
£18,995
1.6-litre e-HDi 115 6-speed manual with Stop-Start (95g/km)
£19,795
1.6-litre BlueHDi 120 6-speed manual with Stop-Start (85g/km)
£20,195
2.0-litre BlueHDi 150 6-speed manual with Stop-Start (99g/km)
£21,095
ALLURE
Petrol
PureTech 1.2-litre e-THP 110 5-speed manual with Stop-Start (111g/km)
£19,745
PureTech 1.2-litre e-THP 130 6-speed manual with Stop-Start (115g/km)
£20,495
PureTech 1.2-litre e-THP 130 6-speed automatic with Stop-Start (119g/km)
£21,495
Diesel
1.6-litre e-HDi 115 6-speed manual with Stop-Start (100g/km)
£21,245
1.6-litre BlueHDi 120 6-speed manual with Stop-Start (88g/km)
£21,645
2.0-litre BlueHDi 150 6-speed manual with Stop-Start (105g/km)
£22,545
2.0-litre BlueHDi 150 6-speed automatic with Stop-Start (107g/km)
£23,545
FELINE
Petrol
PureTech 1.2-litre e-THP 130 6-speed manual with Stop-Start (115g/km)
£22,095
PureTech 1.2-litre e-THP 130 6-speed automatic with Stop-Start (119g/km)
£23,095
Diesel
1.6-litre e-HDi 115 6-speed manual with Stop-Start (100g/km)
£22,845
2.0-litre BlueHDi 150 6-speed manual with Stop-Start (105g/km)
£24,145
2.0-litre BlueHDi 150 6-speed automatic with Stop-Start (107g/km)
£25,145
Comments
Author

John Slavin
Latest