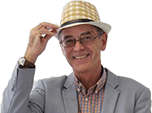 Mercedes-Benz announces prices for revised E-Class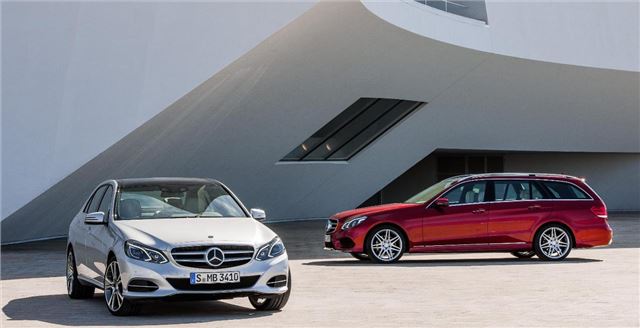 The newly revised Mercedes-Benz E-Class saloon will be priced from £32,400 when it hits showrooms in April, while the estate range kicks off at £34,310. The range has been revised and now comprises of SE and AMG Sport, replacing the previous SE, Avantgarde and Sport trim levels.
With the changes comes improved equipment levels – the SE grade benefits from £4000 of extra equipment over the outgoing mode but the increase in cost is £2280. Standard gear includes COMAND Online multimedia interface, sport grille, larger alloy wheels, Active Park Assist, collision prevention assist and DAB radio.
The new AMG Sport trim level carries a premium of £2495 over SE and adds sportier details. It's £575 more than the outgoing Sport trim level, but comes with £3000 of extra equipment including the same COMAND system and DAB radio as is fitted to the SE.
All engine variants except the E220 CDI are automatic and there CO2 reductions of up to 20g/km across the range, so buyers can expect lower running vosts and improved fuel economy. The most economical E300 BlueTEC Hybrid still has emissions of 109g/km, but now comes with 17-inch wheels, rather than 16-inch. Full prices are listed below. You can read more about the new E-Class by clicking here. 
Model
Technical data
Transmission
CO2
OTR price
Saloon - SE
E 220 CDI                                     
Diesel - 2,143 cc, 170 hp
Six-speed manual
125
£32,400
SE
7G-Tronic Plus
128
£33,920
E 250 CDI                                     
Diesel - 2,143 cc, 204 hp
7G-Tronic Plus
131
£36,590
SE
E 300 BlueTEC Hybrid                
Diesel - 2,143  cc, 204 hp, electric motor – 27 hp
7G-Tronic Plus
109
£39,530
SE
E 200  
Petrol – 1,991 cc, 184 hp
7G-Tronic Plus
138
£33,980
SE
E 250
Petrol – 1991 cc, 211 hp
7G-Tronic Plus
138
£35,110
SE
Saloon – AMG Sport
E 220 CDI                       
Diesel - 2,143 cc, 170 hp
Six-speed manual
130
£34,895
AMG Sport
7G-Tronic Plus
133
£36,535
E 250 CDI                       
Diesel - 2,143 cc, 204 hp
7G-Tronic Plus
136
£39,085
AMG Sport
E 300 BlueTEC Hybrid  
Diesel - 2,143 cc, 204 hp, electric motor – 27 hp
7G-Tronic Plus
110
£42,025
AMG Sport
E 350 BlueTEC               
Diesel - 2,987 cc, 252 hp
7G-Tronic Plus
157
£40,900
AMG Sport
E 200                              
Petrol - 1,991 cc, 184 hp
7G-Tronic Plus
142
£36,490
AMG Sport
E 250                              
Petrol - 1,991 cc, 211 hp
7G-Tronic Plus
142
£37,620
AMG Sport
Saloon – AMG
Saloon - AMG
 
 
 
 
E 63 AMG
Petrol - 5,461 cc, 557 hp
AMG MCT
230
£73,720
Model
Technical data
Transmission
CO2
OTR price
Estate  - SE
E 220 CDI                                     
Diesel - 2,143 cc, 170 hp
Six-speed manual
133
£34,310
SE
7G-Tronic Plus
141
£35,845
E 250 CDI                                     
Diesel - 2,143 cc, 204 hp
7G-Tronic Plus
143
£38,395
SE
E 300 BlueTEC Hybrid 
Diesel - 2,143  cc, 204 hp, electric motor – 27 hp
7G-Tronic Plus
119
£41,320
SE
E250                                            
Petrol – 1991 cc, 211 hp
7G-Tronic Plus
144
£36,915
SE
Estate – AMG Sport
E 220 CDI                        
Diesel - 2,143 cc, 170 hp
Six-speed manual
135
£36,805
AMG Sport
7G-Tronic Plus
142
£38,340
E 250 CDI                       
Diesel - 2,143 cc, 204 hp
7G-Tronic Plus
145
£40,890
AMG Sport
E 300 BlueTEC Hybrid  
Diesel - 2,143 cc, 204 hp, electric motor – 27 hp
7G-Tronic Plus
119
£43,815
AMG Sport
E 350 BlueTEC               
Diesel - 2,987 cc, 252 hp
7G-Tronic Plus
162
£42,690
AMG Sport
E 250                              
Petrol - 1,991 cc, 211 hp
7G-Tronic Plus
147
£39,410
AMG Sport
Estate – AMG
E 63 AMG
Petrol - 5,461 cc, 557 hp
AMG MCT
234
£75,510
Comments