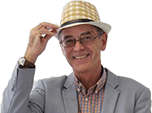 New Suzuki Swift first pictures and details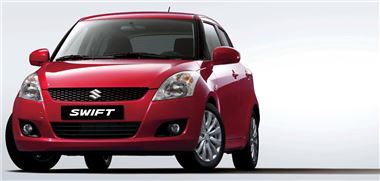 It may look familiar, but these are the first pictures and details of the new Suzuki Swift, which goes on sale in the autumn. Despite bearing an uncanny resemblance to the current Swift, the new car is said to be an all-new model that has an extensive use of higher strength steel for better rigidity and increased safety for occupants and pedestrians. There should also be improvements to fuel consumption and lower emissions.
Suzuki also claims that the interior design now has a more dynamic feel, featuring black as its keynote colour with accents of silver throughout the car.
Increased track and larger diameter wheels with lower profile tyres should allow for even better handling than the outgoing Swift that first went on sale in 2005.
The Swift will continue to be sold as a three and five-door hatchback.
For the powertrain; a new 1.2-litre petrol engine incorporating Dual VVT (Variable intake and exhaust valve timing) is utilised which produces 94PS at 6,000rpm, slightly more than the outgoing 1.3-litre unit. Torque is also improved to 118Nm at 4,800rpm.
Fuel consumption on the combined cycle is now 56.5mpg for the manual transmission model, an improvement of 7.8mpg over the previous 1.3-litre unit.
Emissions are much lower as well; the new 1.2-litre engine with manual transmission produces just 116g/km on the combined cycle; representing a 24g/km or 17 per cent improvement over the 1.3. An optional automatic transmission will be available for the petrol engine from launch.
A 1.3-litre diesel engine will also become available and planned for UK introduction in early 2011; this engine emits 109g/km (down from 119g/km) and has an impressive combined fuel consumption of 67.3mpg, an improvement on an already highly credible 62.8mpg from the outgoing Swift DDiS. This Euro 5 engine has more precise engine management than before with reduced levels of mechanical friction for smoother running and flexibility.
Comments