Paris Motor Show 2012: Mitsubishi reveals 70mpg Mirage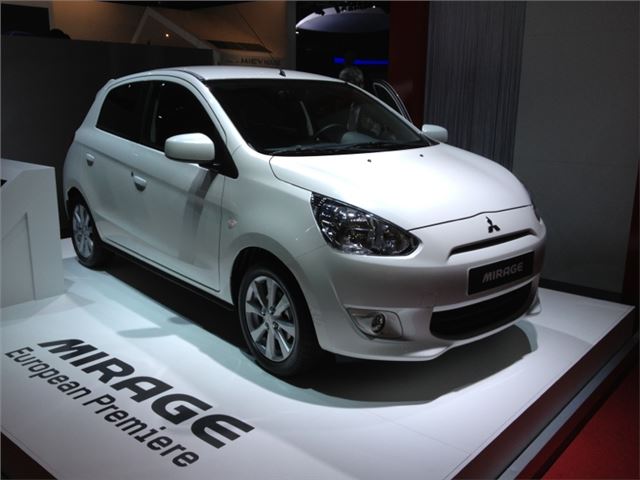 Mitsubishi's latest small car is set to go on sale in 2013 and will replace the Colt. Powered by either a 1.0-litre or 1.2-litre three-cylinder engine, fuel economy is said to be around 70mpg, with emissions of 92g/km.
The simple styling is designed to be aerodynamic and the Mirage has scored well in Japanese safety tests. It has been on sale in Asia for a short while now, so is more or less ready to go. It should be at home in towns, where its small turning circle will make it easy to park.
Power outputs are 71PS for the 1.0-litre and 80PS for the 1.2-litre, with 88Nm and 106Nm of torque, respectively. Both engines get a five-speed manual gearbox and come with auto stop/start.
Prices are yet to be announced, but will start at less than £10,000. Further UK specific details will be announced nearer the on-sale date.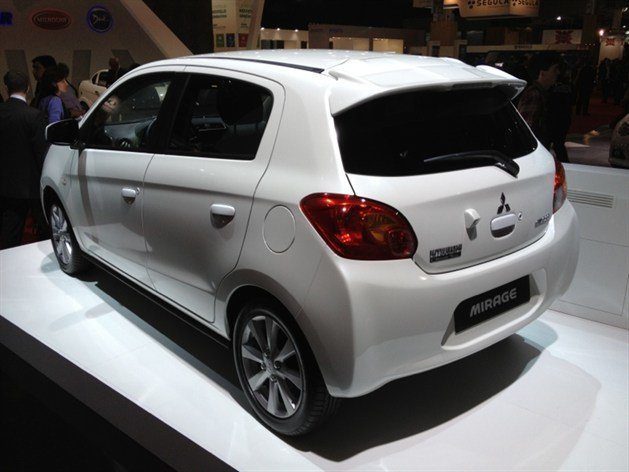 Comments