Frankfurt Motor Show 2015: Turbocharged Porsche 911 Carrera revealed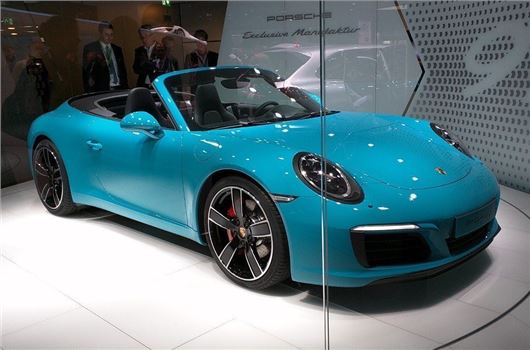 Published 15 September 2015
The Porsche 911 Carrera has been unveiled at the Frankfurt Motor Show with turbocharged engines. The announcement marks a new chapter for the Carrera, which until now has been powered by naturally aspirated engines. 
The second-generation 911 Carrera will cost from £76,000 when it goes on sale in the UK in December and feature twin-turbo technology mated to a new 3.0-litre engine that will provide more power and better economy than the old 3.4 and 3.8-litre units. 
This means the standard Carrera will get 20PS more power with 370PS, while the track-focused Carrera S peaks at 420PS. As well as more horsepower, the turbocharged Carreras gets more torque - 450Nm and 500Nm, respectively - and improved fuel economy with almost 40mpg available. 
As you might expect, the new engines make the 911s faster, with top speeds increasing to 183mpg and 191mpg, while the 0-62mph dash times drop to 4.2 and 3.9 seconds. In addition to the new engines, the updated Carrera sits 10mm closer to the road and features Porsche Active Suspension Management (PASM) as standard to improve handling and allow the driver to choose between variable performance modes.
As before, transmissions remain a straight chose between a seven-speed manual or a seven-speed PDK auto. Other updates include a slight modified exterior, with new lights, larger air ducts, new steering wheel and navigation as standard. Post-collision braking is also fitted at no extra cost.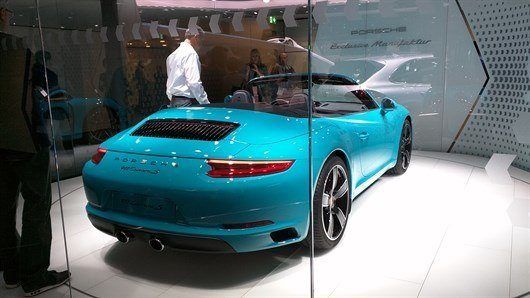 Comments
Author

Dan Powell
Latest