Tougher Vehicle Testing Laws Throughout the EC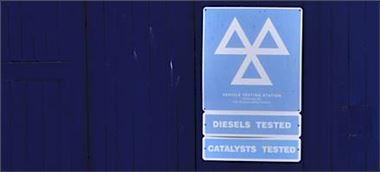 Revised EU rules governing motor vehicle inspections has been published by the European Commission to help reduce the number of road crashes caused by defective vehicles.  These currently account for more than 5 deaths every day on Europe's roads.

The proposals establish EU-wide minimum standards taking into account technological developments to strengthen and revise the current rules which date back to 1977.

Elements of the proposals will be the compulsory EU wide testing of scooters and motorbikes, increased frequency of tests for older vehicles and cars and vans with exceptionally high mileage, as well as improving the quality of vehicle tests.

Member states retain the freedom to set higher standards if appropriate.

The impact on the UK will be limited due to the high standards of vehicle inspections already in force.

However, the minimum EU rules will mean that UK motorists should be reassured that vehicles from elsewhere in the EU driving on UK roads have undergone stringent and regular roadworthiness tests. Also, UK motorists travelling on EU roads would be at less risk from road crashes caused by unroadworthy cars.

The new proposals hope to save more than 1,200 lives a year and avoid more than 36,000 crashes linked to technical failure.

The proposals will now be examined by members of the European Parliaments and EU ministers.

Elements of the new proposals include:
Compulsory EU wide testing for scooters and motorbikes. Motorbike and scooter riders, particularly young riders, are the highest risk group of road users.
Increasing the frequency of periodic roadworthiness tests for old vehicles. Between 5 and 6 years, the number of serious accidents related to technical failure increases dramatically.

Increasing the frequency of tests for cars and vans with exceptionally high mileage. This will bring their tests in line with other high mileage vehicles such as taxis, ambulances etc.

Improving the quality of vehicle tests by setting common minimum standards for deficiencies, equipment and inspectors.

Making electronic safety components subject to mandatory testing.

Clamping down on mileage fraud, with registered mileage readings.

In all cases, the proposals set common EU wide minimum standards for vehicle checks, with Member States free to go further if appropriate.

Impact of proposals on the UK
Minimal cost implications for the UK.

There will be no changes for private UK motorists in the frequency and testing of cars, motorbikes and scooters, as the UK already operates a higher frequency of testing than that outlined in the proposal. The current UK test period for cars and light commercial vehicles up to 3.5 tonnes is 3-1-1 (ie first test after 3 years,
next test after 1 and annually thereafter. Proposed EU minimum is 4-2-1.

Historic vehicle owners will benefit from the proposed revised definition, 30 years of age. From November 2012, the UK intends to only exempt vehicles manufactured before 1 January 1960, ie 52 years old.

Farm vehicles up to a designed speed of 40 km/h are out of scope of the proposed measures, however high speed tractors will be included.

Database requirements will not affect the UK as all test centres are already connected to the central database operated by the Vehicle and Operator Service Agency (VOSA) and vehicle registrations are already kept in a central database operated by the Driver and Vehicle Licensing Agency (DVLA). A Europe-wide interconnection of national databases is subject to phase two after an impact assessment.

Reassurance for UK motorists that vehicles from elsewhere in the EU driving on UK roads have undergone stringent and regular roadworthiness tests. Also, motorists travelling on EU roads would be at less risk from road accidents caused by unroadworthy cars.


Background

Technical defects contribute heavily to road crashes. They are responsible for 6 per cent of all car crashes, translating into 2,000 fatalities and many more injuries yearly.

Eight per cent of all motorcycle accidents are linked to technical defects

Recent studies from the UK* and Germany* indicate up to 10 per cent of cars at any point in time have a defect that would cause them to fail the safety tests.

Existing EU rules for vehicle checks date back to 1977 and have only been marginally adjusted and do not take account of developments, such as ABS and electronic stability control.

There are three main pieces of legislation:

Directive 2009/40/EC fixes minimum standards for the periodic roadworthiness tests of motor vehicles - these are the regular vehicle checks required by law. The Directive applies to passenger cars, buses and coaches and heavy goods vehicles and their trailers, but not to scooters and motorbikes.

Directive 2009/40/EC is complemented by Directive 2000/30/EC, which provides the requirement to control the technical state of commercial vehicles in between periodic inspections (with technical roadside inspections). These are additional on-the-spot roadside checks for commercial vehicles.

Directive 1999/37/EC on registration documents for vehicles sets out the requirements for the issuing of registration certificates, their mutual recognition and the harmonised minimum content of vehicle registration certificates.


For the most recent data on road fatalities (2011) by Member States see IP/11/830
Website of the Directorate-General Mobility and Transport
Website of Vice-President of the European Commission responsible for Transport Siim Kallas
Comments