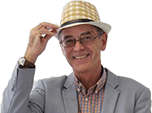 Know The Rules Where You Are Traveling This Summer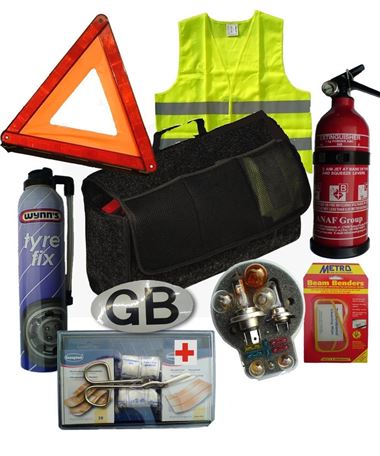 The IAM (Institute of Advanced Motorists) has today offered holiday drivers help and
guidance to make road trips abroad safe and stress-free.
www.iam.org.uk/drivingabroad is a one-stop online resource covering traffic rules
and regulations abroad, and could help motorists avoid unnecessary stress, fines and
prosecution.
Peter Rodger, IAM Chief Examiner, said: "Roundabouts, unfamiliar road layouts and
foreign signposting can make even the most experienced motorist anxious about
driving abroad, but many drivers still leave British shores without a sound
understanding of the traffic regulations of the country they'll be driving in.
"Many countries' rules and traffic regulations will be similar to UK conventions,
but there will be some discrepancies. Rules of the road are often enforced with
greater firmness abroad, and ignorance is no excuse – tourist or not, you will be
prosecuted."
The IAM urges drivers to make sure they understand all road signs before setting
off, and to obey them at all times. Local rules, such as speed limits and
priorities, also have to be observed.
Mr Rodger added: "Most signs will be recognisable to you, and the meaning of
unfamiliar signs should still be fairly obvious. Remember the general rule:
triangles warn, circles prohibit and rectangles inform."
If you're driving your own car abroad:
• Do not drive too far without a break - tiredness can kill. Take a break every two
hours and, if possible, change drivers regularly
• Plan your route and make sure you have an up-to-date map, even if using a satnav
• Be aware that overtaking is a difficult and potentially dangerous manoeuvre, and
driving a right-hand drive car on the "other" side of the road means you are not in
the best position to see ahead. Always remember, the decision to overtake is yours –
do not rely on the judgement of the passenger in the front seat
• Make sure that the car you are driving is roadworthy and, if it's your own car,
make sure your headlights have been properly adjusted for the side of the road
you're driving on. You may have to take the car into the dealer for this
• Insurance: most polices now include cover in Europe for a limited time but you
should check your policy details and let your insurance company know where and when
you will be travelling. Make sure you have breakdown cover, too, so that you know
you will be able to get home in the event of a problem
If you're hiring a car abroad:
• If you are used to an automatic but hiring a manual, be aware that it can be
difficult to adapt to changing gear. You will need to get used to using the "wrong"
hand while driving on the "other" side of the road
• Check the car very carefully at the depot before signing anything, including the
windscreen. If you are not covered for windscreen and tyre damage you may be billed
for a new screen. Additional unauthorised payments are one of the biggest causes of
complaint with car hire
www.iam.org.uk/drivingabroad offers full details of the following:
 Seatbelt and Child Restraint
 Radar Detectors
 Drink Drive Limits
 Other Safety Requirements
Mail order specialist, Car Parts Direct supplies a complete European Travel Kit that contains the basic legal requirements for driving in all European countries.
As well as a Warning triangle (you'll need a second one for Spain), there's the compulsory Spare bulb & fuse kit, First aid kit, Fire extinguisher, GB sticker and Headlamp beam deflector kit and High visibility vest. Importantly, there's also an aerosol Instant tyre fix in the kit.
The third most common reason for a breakdown is due to a flat tyre and the dangers of changing a wheel on a busy road in a foreign country is best avoided. The Tyre fix inflates the tyre and seals minor in less than a minute with no need to remove the wheel or tyre. (It obviously cannot repair a torn or shredded tyre.)
The kit is supplied in a handy holdall with Velcro backing so it secures neatly in to the boot, taking up minimal space.
Additional Warning triangles and High visibility vests can be added as required. (In addition to two warning triangles in Spain, one high vis vest is needed for everyone inside the car).
You'll find useful information for travelling in abroad and the European Travel kit is available online at £69 from www.carparts-direct.co.uk or call 0871 918 2712.
Comments