Consultation launched on expanding Ultra Low Emission Zone city-wide in 2023
Published 24 May 2022
London ULEZ could be expanded city-wide from 29 August 2023.
Move could deter more than 100,000 of the most polluting cars a day, according to TfL. 
Views also being sought on future of road pricing in the capital. 
Transport for London (TfL) has launched a consultation on expanding the Ultra Low Emission Zone (ULEZ) to almost the whole of London from 29 August 2023. 
It said that if a larger zone is introduced, it would have a "significant impact" by the end of 2023. It estimates that the number of cars not meeting ULEZ standards each day in outer London would fall from 160,000 to 46,000 and the number of vans from 42,000 to 26,000.
The plans were originally announced by the Mayor of London Sadiq Khan just five months after the ULEZ was made 18 times bigger. In October 2021 it was expanded from the central area to cover all areas within the North and South Circular.
Drivers with non-compliant vehicles (pre Euro 4 for petrol cars, vans, minibuses and other specialist vehicles and pre Euro 6 for diesel cars, vans, minibuses and other specialist vehicles) have to pay a £12.50 charge to enter the ULEZ. 
>> Check if your vehicle is compliant here
Car scrappage scheme to help drivers switch to cleaner vehicles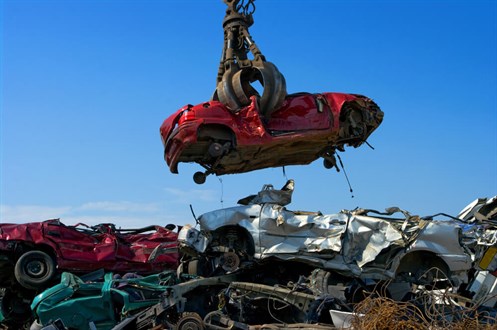 Khan is also proposing to introduce "the biggest scrappage scheme feasible" to help charities, small businesses, disabled people and Londoners on lower incomes scrap their older, more polluting vehicles in favour of cleaner forms of transport, using a car club vehicle or purchasing newer, cleaner models that are ULEZ-compliant.
He has called on the Government to provide extra support for the scrappage scheme in London – like it has done for other cities around the country. 
Khan said: "In weighing up the different options, the rising cost of living was a key consideration for me. Because at a time when people's budgets are under pressure, I'm not willing to ask people to pay more unless I'm absolutely convinced it's justified to save lives and protect the health of Londoners.
"I believe the proposal to extend the ULEZ London-wide will have the biggest effect on emissions and congestion relative to the potential financial impact on Londoners as a whole."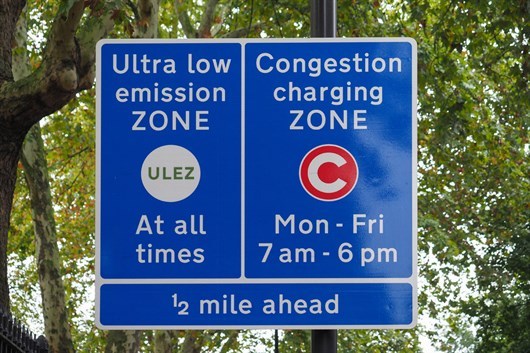 Road pricing would be 'fairest' solution long-term
Khan acknowledged that the long-term and fairest solution will ultimately be smart road user charging. This would enable all existing road user charges, such as the Congestion Charge and ULEZ, to be scrapped and replaced with a smarter, simpler and fair scheme that charges motorists on a per mile basis.
This could allow for different rates to be charged depending on how polluting vehicles are, the level of congestion in the area and access to public transport.
As part of the consultation, TfL is asking for views on the the future of road user charging in the capital. it wants to hear Londoners' views on the challenges that it could address, and the elements that a scheme could include, such as vehicle type and time of day.  
Any future proposals to introduce a new scheme would be subject to a further public and stakeholder consultation with information on detailed scheme proposals and their impacts, TfL said.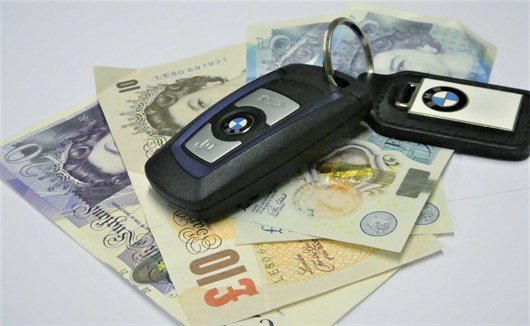 ULEZ and Congestion Charge fines set to increase 
TfL is proposing increasing the penalities for non-payment of the ULEZ and Congestion Charge from £160 to £180 (or from £80 to £90 if paid within 14 days). 
It also wants to remove the annual £10 per vehicle Auto Pay registration fee. 
Proposed discounts and exemptions include: disabled and disabled passenger tax class vehicles (extended until October 2027); wheelchair accessible private hire vehicles (extended until October 2027); NHS patient reimbursement scheme; minibuses used for community transport (extended until October 2025); taxis; historic vehicles; specialist non-road going vehicles; and showman's vehicles.
The consultation closes on 29 July 2022 at 11.59pm. To respond, go to: gov.uk/clean-air
1
What are the alternatives to a London-wide ULEZ?
Transport for London (TfL) presented the Mayor of London Sadiq Khan with a range of policy options to tackle air quality:
Introducing a Greater London Boundary Charge for vehicles driving into London.  

Implementing a low-level daily Clean Air Charge for all but the cleanest vehicles.

And extending the Ultra Low Emission Zone to cover the whole of Greater London.   
In weighing up the different proposals, the rising cost of living was a key consideration, according to Khan.
This meant looking for a scheme that would have the biggest effect on reducing emissions and congestion relative to the potential financial impact on Londoners as a whole. 
After examining the science, studying the data and considering the wider economic context, the Mayor  decided his preferred option was to extend the Ultra Low Emission Zone London-wide to the London LEZ boundary in 2023, subject to a public and stakeholder consultation.
2
What are the environmental benefits of a London-wide ULEZ?
TfL said that the proposals would mean the air around an additional 145 schools, mostly in outer London, would meet the interim World Health Organisation (WHO) target for nitrogen dioxide.
The changes would also see a further 340,000 Londoners living in areas meeting these international health-based standards.  
3
What are the health reasons for a London-wide ULEZ?
New analysis by City Hall published in February 2022 showed that despite recent improvements in air quality, every hospital, medical centre and care home across London is located in areas that breach the new updated World Health Organization's guidelines for nitrogen dioxide and particulate matter.
More than 500,000 people in London boroughs suffer from asthma and are vulnerable to the impacts of toxic air.
Mayor of London Sadiq Khan said: "If no additional action is taken to reduce air pollution beyond the existing polices, around 550,000 Londoners would develop diseases attributable to air pollution over the next 30 years and the cumulative cost to the NHS and the social care system is estimated to be £10.4 billion."
Ask HJ
Can I upgrade my Euro 5 car to Euro 6 to meet ULEZ standards?
I've just bought a 2015 Skoda Octavia 1.6L TDI CR which is considered Euro 5. However, on a recent MoT, it came out with 'Emissions too clean'. I'm wondering whether A) it's possible to have the car individually assessed to pass ULEZ compliance, or B) whether there are any small upgrades I can do to get it up to Euro 6 standards to be ultra-low emission zone (ULEZ) compliant?
Sadly, the short answer to this question is no. Engine Euro ratings are weighted against a strict set of limits for CO2, NOX, particulate matter and many other compounds and gasses. To meet the latest Euro6 standards, a car has to be assessed in laboratory conditions - this is usually done by the vehicle manufacturer when the model is being developed. In theory, it's possible you could adapt a car to meet Euro6. But this wouldn't be recognised by the DVLA, TfL or Skoda. Dan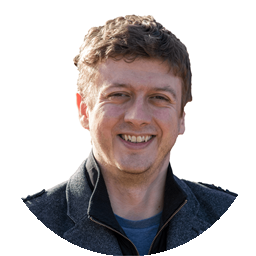 More Questions
Ask HJ
Why is my car not compliant with the London ULEZ?
My car is a BMW 318d on a 14 plate. I did a check on a couple of websites and it came back as not acceptable for the London Ultra-Low Emission Zone (ULEZ). Yet I tried another car, a year older and it was acceptable. This was also a diesel, same model, but older. I also noticed a Mazda RX8, which was 16 years old and I believe quite high on emissions, and again this was acceptable for ULEZ. My question is why is mine not acceptable, yet older cars are OK? It doesn't seem fair at all. Clean air zones will become the norm in towns and cities fairly soon, so I will have to consider selling it after only owning it for a year.
ULEZ compliance is determined by total tailpipe emissions. It isn't decided on the age of the vehicle or its engine's Euro rating. Petrol cars emit less harmful emissions (particulate matter and nitrogen oxides) which means a 16-year-old Euro4 can qualify whereas a 7 or 8-year-old Euro5 may not. For more information on the London ULEZ, see: https://www.honestjohn.co.uk/ulez-ultra-low-emissions-zone-london/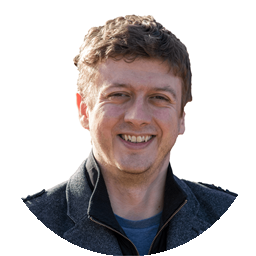 More Questions
Comments
Author

Sarah Tooze
Latest