Half of primary school children have never been taught road safety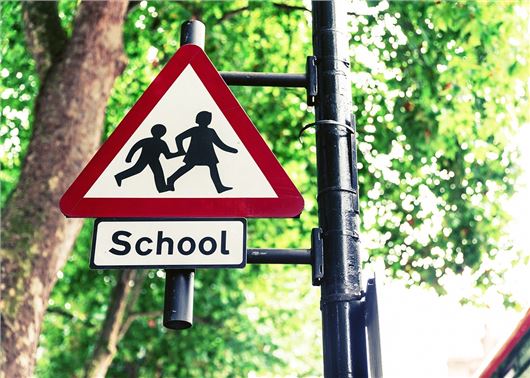 Published 08 April 2019
Primary schools have been accused of failing to deliver adequate road safety advice, after it emerged that half of children aged 6-11 have never received any form of pedestrian safety training.
The Royal Society for the Prevention of Accidents (RoSPA) surveyed more than 400 parents of primary school aged children, with nearly two-thirds (61 per cent) saying they would like to see more practical pedestrian training being given to their children.
Around half (49 per cent) of the people polled admitted that their children had not received any guidance about how to be road safe.
"Our survey has highlighted a clear demand among parents for more road safety training to be delivered to primary school-aged children," said the RoSPA's Nick Lloyd. "Meeting this need becomes all the more urgent when we consider the level of child road injury rates."
"If we are to truly empower our children and their parents to commit to cleaner, active travel and healthier lifestyles, we have to make sure they feel safe as pedestrians," added Lloyd.
Department for Transport figures for the year ending June 2018 show that 6110 pedestrians were killed or seriously injured in the UK, up three per cent on the figures for the previous year. 
However, while schools appear to be failing when it comes to road safety advice, year-on-year child casualties of all severities has decreased by two per cent with 1310 casualties recorded for the year ending June 2018.
Parents who would like to teach their children about road safety can find hints and tips, including the Green Cross Code, at www.rospa.com/FamilySafetyWeek.
RoSPA also has a free road safety training pack for teachers, which aims to equip children at Key Stage 2 with the knowledge they need to be safe road users.
Comments
Author

Dan Powell
Latest