Volkswagen Up is economy winner, compared to Fiat 500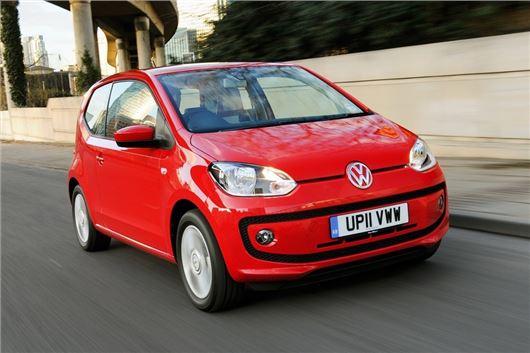 Published 18 August 2014
There has probably never been a better choice of city cars to choose from, and two of the most popular are the funky Fiat 500 and the smartly styled Volkswagen Up. But how do they compare on running costs?
Honestjohn.co.uk used the Fuel Cost Calculator to compare the 500 with its clever two-cylinder TwinAir engine with the more conventional four-cylinder 1.0-litre Up, and research shows that it's the latter that manages to edge ahead when it comes to saving money.
With claimed economy of 70.6mpg and VED-free CO2 emissions of just 92g/km the Fiat looks promising, the Fuel Cost Calculator showing a saving of £167 over the course of 10,000 miles. But it's worth noting that the purchase price is £600 more than the Volkswagen so a driver choosing the characterful TwinAir would take almost 36,000 miles to break even.
However, real world economy for the 500 isn't quite so impressive with its figure of 47mpg lagging behind its rival which manages a useful 55mpg according to Real MPG. So despite the Volkswagen driver having to pay £20 for their annual VED, it's here where the German rival fights back saving its driver a solid £163 per year. And when you take into account the lower purchase price, it's the Up that gets the nod here proving that in this case the bigger engine is best.
The HonestJohn.co.uk Fuel Calculator is a simple money saving tool that lets car buyers compare different cars find the lowest fuel cost. It's a brand new aspect of HonestJohn.co.uk and features every make, model and trim of car on the UK market. The tool also factors in the latest fuel prices, to ensure each comparison is as accurate as possible.
Comments
Author

Chris Randall
Latest