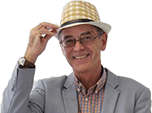 Most recently answered wheel bearings questions

My nearly three-year-old Vauxhall Astra seems noisy. The noise appears to be coming from the rear and varies depending on speed and road surface. Could the reason be the tyres or wheel bearings?

How do I know when my front wheel bearing needs fixing? What noise or feel will I get?