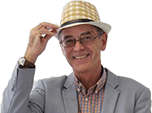 Most recently answered upgrade questions

I'm about to take delivery of a brand new Ford Focus RS with the warranty approved Mountune upgrade. When I come to eventually sell, it do I need to remove the kit to achieve be the best residual value?...

I've owned a Honda CR-V 2.2 EX for 4 years now and it's been great. I'd like to replace it with something the same size, certainly no smaller, but with a better quality, more upmarket interior. I like...