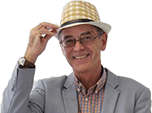 Most recently answered road conditions questions

While driving around Surrey and the South East I notice many direction signs at junctions and roundabouts have the left-hand side of the sign hidden by tree branches and bushes. Is this a nationwide problem?...

Can you please remind me of the website for reporting serious problems with road surfaces?

Further to the correspondence from S.S. of Chester "Security Blanket" I would like to share my experience driving home to Birmingham from Poole after being on holiday to France. The return trip in the...