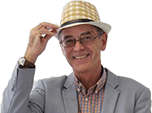 I own a 1971 motorbike with a lapsed MoT - can I ride it without an MoT when the 40-year exemption begins?
I own a 1971 motorcycle. It was insured last year in April, taxed (historic vehicle class) from 1 June and MOT'd until August 2017. I never got around to using it at all last riding season, so it remained in the garage (too busy riding some of my other bikes). So at present, it is taxed and insured but with a lapsed MoT. I understand that as from 20 May 2018 this age of vehicle will not need an MoT (but will need tax and insurance). It will be insured along with my other bikes in April 2018. It will not be used until the summer of 2018. Do I need to SORN it at the moment, or just leave it as is and apply for tax renewal after the new regulations come in?
Asked on by trabijim

Answered by
Keith Moody
Classic bikes and cars built before 1 January, 1977 are exempt from paying road tax - but it won't happen automatically so you need to apply to have the bike's tax class changed (find out how here:
classics.honestjohn.co.uk/classic-car-road-tax/cla.../
). You only need to declare SORN if your vehicle isn't taxed, you wish to take a vehicle off the road and stop insuring it, if you wish to break a vehicle for parts, or if a vehicle you've bought is off the road (SORN is non-transferable). It's not yet clear how the MoT exemption will work, but the current DVSA advice is this: 'Giving users of older vehicles the option of not having to get an MoT for them does not change their responsibility to make sure that the vehicles meets the legal requirements when used on the road.'
Similar questions

My car was registered in March 1979. When is it tax free?

My 1978 Vauxhall Cavalier Mk1 is eligible for tax exemption from April 2019. How do I obtain a Build Date Certificate to prove to the DVLA when it was built? Also, what steps do I need to take to obtain...

I own a Triumph Spitfire that's just over 40 years old, registered on 14 February 1978. When do I apply for Historic status, now or after 21 May 2018?