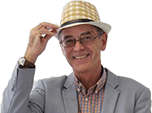 Does the Renault Zoe really do 250 miles on one charge?
Does the Renault Zoe really do 250 miles on one charge?
Asked on by Carol Quinton

Answered by
John Slavin
Officially it can. But in reality, you'd be very lucky to manage that. However, Renault is very transparent with its range figures and even has a calculator on its website. You can tell input different details and will provide a realistic range figure.
Similar questions

If I use an electric powered car at night (with headlights) and heating (in winter), what percentage of the quoted range can I expect?

We currently have a Honda Jazz CVT. My my wife, who has limited mobility, really likes it. However, we feel that with the type of motoring that we do, journeys up to about 25 miles from home, that an electric...

I'm contemplating joining the green revolution and buying an all-electric or hybrid car. However, I want it to be able to tow my very small Eriba Puck caravan. Is this possible and permissible? I had a...
Related models

Sensibly priced compact four-seater electric car. Cute and funky styling. Punchy and smooth to drive around town. Range increased to 180 miles from 2017. Zoe from 2020 has range up to 241/247 miles. 5 year warranty from December 2019.