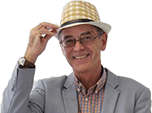 Is buying a low mileage diesel car a good idea?
I'm considering buying a 2010 BMW 118 M Sport Diesel Automatic with only 16,000 miles on the clock. It's in pristine condition, genuine mileage with dealership service history (last service January 2017). Is buying a low mileage diesel car a good idea? What should I be looking for during the test drive?
Asked on by Adam Khalel

Answered by
Honest John
N47 diesel engine that has a history of problems with the timing chains and chain tensioners. I ran one of these engines in a 320d ED a few years ago and it doesn't like repeated short runs from cold starts especially at low temperatures and this can promote active regeneration. Apart from all the usual things, the signs of this at the end of your test drive will be a hot smell when you get out and possibly the radiator fan continuing to run after the engine is switched off.
Honest John recommends

– find and buy your perfect car, in just a few clicks
Similar questions

I'm thinking of buying a Cat D BMW 1 Series. The seller doesn't know why it was written off. Can you help?

I'm looking to buy a diesel car, most likely from 2014. What is considered high mileage for these? It will most likely be a BMW or Audi, which are usually ex-fleet cars. Do you recommend buying a high...

I have found a BMW 3 Series 2.0 SE diesel that's been owned and maintained by a mechanic for the last 6 years. It seems in good quality but is 15 years old with 150,000 on the clock. Does £1995 seem like...
Related models

Great to drive and superbly built. Wide choice of models, improved from 2007 with Efficient Dynamics. 118d is super economical.