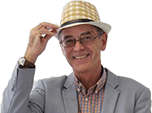 Buying a new small car - what would you recommend?
I want to buy a small car that will fit three kids in the back. It has to have decent performance and lots of gadgets - climate control and parking sensors essential and a decent infotainment system desirable. I only really use it for commuting to work and back - about a 12 mile round trip, mainly on dual carriageways, and so thought it probably should be petrol. I was thinking along the lines of a Mazda 2 115PS, Ford Fiesta 1.0 EcoBoost or an Audi A1 Sportback 1.4 TFSI. Your opinion and any other recommendations would be appreciated. I know the new Fiesta is coming out and so don't know what that'll be like I would also consider electric or hybrid options, but the BMW i3 can only fit 2 in the back and I don't know enough about the Tesla model 3.
Asked on by sum57

Answered by
Honest John
Honest John recommends

– find and buy your perfect car, in just a few clicks
Similar questions

I'm looking to buy the safest car for a young and newly qualified driver. Cars with autonomous breaking would appeal ideal - which (if any) would you recommend? Cost is important.

My daughter bought a 2006 Mazda 3 (manual, petrol) from a Mazda dealer last year for £7k just after her first baby arrived. It's a very nice car and is fitted with EU-approved child-seat brackets. All...

I spend eight months each year abroad, and four months in the UK. My wife and I want a vehicle that is comfortable enough to get us from the south of England to Paris (for at least 2 weeks) and around...