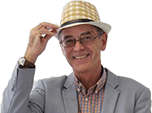 Is it a good idea to buy a pre-registered BMW 1 Series?
Is it a good idea to buy a pre-registered BMW 1 Series?
Asked on by jonsun

Answered by
Honest John
I spotted a transporter-full of them yesterday. All on 66 plates (not March 17 plates). They were pre-registered to avoid paying the higher showroom tax from April 2017. No sinister reason.
Honest John recommends

– find and buy your perfect car, in just a few clicks
Similar questions

If I buy a pre-reg car from the dealer (less than 90 days old), will I need to pay first year car tax or will the dealer have already done this?

I only do up to 2000 miles a year. A hybrid seems like a good option but I don't think I'll make it before April - am I right that then the road tax exemption ends? I want reliability and am petite so...

I'm intending to buy a pre-reg Toyota Yaris hybrid quite soon. My last car was a pre-reg diesel Toyota Yaris bought in 2004 and it has served me very well. You have given a good review to the 2017 Yaris...
Related models

Great range of diesel and petrol engines. High-tech yet intuitive nav and media system. Slick ride and handling.