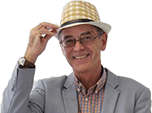 What's the best polish to use?
I have just purchased the new Alfa Romeo Giulia in the Alfa red. In your opinion, what's the best polish to use?
Asked on by

Answered by
Honest John
Do not use polish at all. Polish shines by cutting off the oxidised surface of the paint. Use wax that sits on top of the paint. I recommend Autoglym High Def wax.
Similar questions

I have a 2011 Peugeot 508 SW. The paint work is still in good condition and has a fair amount of shine still. I'd really like to enhance the shine, bringing it as close as I could back to its original...

How should I protect the paintwork and upholstery of a new car?

I have just bought and collected a new car. I declined their overpriced offer of paintwork protection. I recall you have recommended in the past a product from Autoglym that will give the same level of...
Related models

More likely to attract admiring glances than a BMW 3 Series or Audi A4. Even the diesel is good to drive.