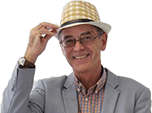 How can I stop my Fiat Stilo Abarth Selespeed 'kangarooing'?
I have a 2002 Fiat Stilo Abarth fitted with Selespeed transmission. I have owned the car since 2003. The car has done 36,000 miles. Soon after purchasing the car I noticed that, on starting from cold, it would 'kangaroo' for the first mile or so. I have been back to Fiat on numerous occasions, eventually being told by the dealer that "they all do it". Sure enough, on the Fiat forum it is littered with owners with the same problem. Is there anything I can do?
Asked on by matopping

Answered by
Honest John
It's an eight-year-old car, past its end of life. Yes, the Selespeed had problems on Alfas too. It probably needs a replacement actuator but, because this costs almost as much as the car is worth, it's not worth fitting. But these Selespeed faults seem to have been used to develop the current Dualogic system, which is now one of the best automated manuals.
Similar questions

I have a 2010 Volkswagen Passat CC automatic diesel. It's started to judder when I start it. Any ideas what it could be? It's driving me mad.

I've noticed an occasional 'judder' when moving off in my 2012 Skoda Superb automatic petrol estate. It has the seven-speed DSG gearbox. Am I right in thinking that this is a sealed gearbox with fluid...

My Mercedes ML320CDI has covered a relatively trouble free 165,000 miles. At its last service my local MB dealer says that there is a judder in second gear (it is the 7 speed model) that is likely to prove...
Related models

Some interior innovations. Four star Euro NCAP rating.