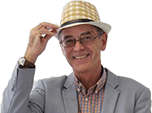 Can you suggest a small reliable hatchback for older drivers?
We are in our early eighties and want to buy a reliable 2-3 year old small 5 door hatchback. All we require is power steering, a chain cam, a heater, a radio and parking sensors. We mainly drive locally, about 2000 miles per year. Reliability, economical servicing and running are the prime considerations. What would you recommend?
Asked on by David

Answered by
Honest John
You can get a brand new Dacia Sandero 1.0 TCe Access for £5,995. Chain cam, but no radio, no electric windows and no spare wheel. The better equipped Ambience model is £6,995.
Honest John recommends

– find and buy your perfect car, in just a few clicks
Dear Honest John,

Please help me choose my next car. I would like it to have:
Similar questions

I want to spend a modest amount, up to £12,000, on a new car. I need to take five people occasionally around town. I just want something that will be reliable and cheap to run but would like option of...

I have a Peugeot 106 that I absolutely love but it has now done 130,000 miles (diesel). I travel across Essex, Kent and Sussex. I'm not sure what to buy next. If they still made the 106 I would go for...

I am looking for a new car that is simple, economical and reliable. I am very disillusioned with new designs and want something that will be basic and practical. What do you suggest?
Related models

Was originally excellent value for money starting at £5,995, especially compared to Clio with the same engines. 1.5 dCi and 0.9 TCe available.