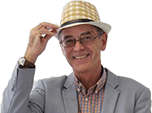 Skoda Fabia 1.4 TSI vRS - cam belt or chain?
I have just purchased a 2012 Skoda Fabia 1.4 TSI vRS Estate. Please can you tell me if this is cam belt or chain?
Asked on by Phil Canning

Answered by
Honest John
Similar questions

Does the 2013 Suzuki swift 1.2 petrol have a cam belt or chain? And how often does it need changing?

As an avid reader of your weekly column I thought you might be able to help with the following: I've seen a 2011 Renault Grand Scenic automatic for sale with a 2.0 petrol engine. In your 'car by car'...

I am looking to buy a Vauxhall Corsa that is 10 years old. It has a full service history, two owners and only 27,000 on the clock. A friend has advised that I should avoid the car if it hasn't had a cam...
Related models

Great performance from buzzy 1.4 TSI engine. Very precise in corners. Firm but forgiving ride. Nicely weighted steering. Impressively economical.