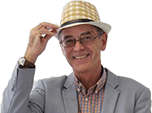 Megane Tourer vs Laguna Tourer - Which is best?
I can't decide between the Renault Megane Tourer or the Renault Laguna Tourer. Both are 2009 models. Is one a better buy than the other? Is there anything specific I need to look out for?
Asked on by Adp1

Answered by
Honest John
The Laguna is a bit bigger and I think better built, in Sandouville, Northern France rather than in Palencia, Northern Spain. See the entries in
www.honestjohn.co.uk/carbycar
for problem areas.
Similar questions

I have a budget of £6500 to spend, but can't decide between a Renault Laguna 2009 Estate 2.0 dci Expression (42,000 miles) or a high mileage Ford Mondeo of a similar year. Which car would you choose?

I bought a Suzuki Carry in November, but it got stolen 46 days later. I need something else before starting work again (I'm a decorator). I'm struggling to find anything that's petrol, without high mileage....

I'm looking for a cheap to run car which will be reliable, but over the magic 100,000 mark, as I do plenty of miles and don't want to crucify value. Ideally for about £2500. I do enough miles (12,000 plus)...
Related models

Comfortable, with reasonable ride. Nicely styled interior. Four wheel steer GT has remarkable handling.

Soft riding, yet fine handling hatchback with superb steering. Improved for 2012 with new 1.2 TCe 115 petrol engine.