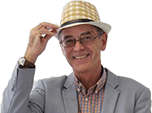 What's the best small car for £3000?
After years of being spoilt with a company car my wife is leaving her job to become a full time student. What car would you recommend for a daily 16 mile road trip to the train station? She would like something funky and likes the look of the Fiat 500. I'm looking to spend around £3000.
Asked on by Pdj

Answered by
Honest John
£3000 gets you a 90,000 mile 2007 Fiat 500 and I don't recommend that. Safest bet is a Toyota Yaris 1.3.
Tags:
Similar questions

My sister currently has a 2006 Fiat Punto 1.3 diesel that is getting a little unreliable and costly to run. She covers 12,000 miles a year and would like to replace the car with £6000 to spend. Which vehicles...

Thanks to your suggestion, my wife bought a new Mazda 2 last November, which is the best small car either of us has ever driven, and she was a Yaris convert until then. I totally agree with you that not...

I'm looking to buy a reliable second-hand car for roughly £3000. Three or five doors and a 1.4-litre engine. What would be a good make to consider?
Related models

Funky looks and desirable image. Faithful to original. Easy to drive in town. TwinAir and Multijet emit less than 100g/km. Suspension improved from 2010.

More room and better handling than the previous version. Excellent crash test rating. 1.4 D-4D does 50mpg +.