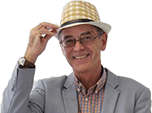 Audi MMI Sat-Nav
Hi HJ.

I have a 2014 Audi A6 avant with MMI. The Sat-Nav is very good at getting you from A-B but massively inaccurate when providing traffic reports, road/ motorway delays or closures. Many times the sat-nav has told me one thing, "ghosted" information, said a motorway was clear when there was 10 miles of queuing traffic, told me the queue was on my side of the motorway and in reality it was on the other. The system is dreadful and cannot be trusted. I have also noted that on the "Car Magazine" website (1/2/2016) the magazine were long term testing a Golf R and the tester complained of exactly the same problem. Do VAG have an issue with sat-nav traffic accuracy and updates across all brands? Do you know of a fix as this should not happen in this day and age, especially with a car retailing at over £45k. Thanks in advance for your help in answering this question.
Asked on by selhurst

Answered by
Honest John
They all are because they depend on reports of hold-ups that are often hours out of date. I have the same issue with a Honda HRV and have had it with the latest systems in Toyotas and Lexus models. These systems are only as good as the information fed into them and a lot of it is the same as is fed into the motorway gantry warnings. The traffic reports on Radio 2 are more up to time.
Similar questions

My wife bought a new Polo in January. Whenever the TP button (traffic information) is in operation, there is frequent interruption by other stations, some of which are no more than a quick interruption...

I liked the BBC traffic website and found it easy to use. Now it has been shut down and I haven't found an alternative that seems as good. Have you any suggestions?

We recently picked up a brand new Ford B-Max 1.6 powershift and I would like to know if it's okay to sit in traffic with my foot on the brake pedal and the car left in drive. We sometimes leave it in drive...