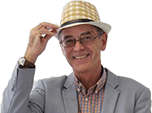 Which car to replace an MX-5?
I've had a MX5 2.0 Coupe Cabrio Sport from new - it's now eight years old, and has done about 58k miles. It's never let me down - has always been reliable and I've loved it. However, I fancy a change, and am wondering about a replacement.
My list includes a Scirocco 2.0 GT, a BMW 320i, an Audi A3 a Mercedes SLK or a new MX5. Given my driving is mainly shortish journeys with the occasional blast down a motorway or country lane, and I'd like something as fun and reliable as my old MX5 what would you recommend? I'll consider anything up to about £25,000 and do not intend to buy new.
Asked on by Conda54

Answered by
Honest John
A new MX-5, but the 2.0i, not the 1.5i. None of the others on your list will give anything like the same driving pleasure.
Honest John recommends

– find and buy your perfect car, in just a few clicks
Dear Honest John,

Please help me choose my next car. I would like it to have: