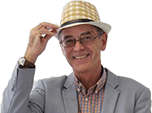 Does the BMW 5 Series suffer from air con problems?
I'm looking to buy a nearly new BMW 5 series (2014 plate) but after looking at the BMW forums there seems to be a problem with air con condensers. According to the forums there are hundreds on back order most are getting changed for a different design under warranty, but some people are getting charged due to BMW saying it's stone damage.

So far it's only been on 13 plates, but do you know if the later cars had the new design fitted as this is making me think twice before buying one.
Asked on by Funkyboy1

Answered by
Honest John
I know that VW dealers are offering cheap a/c condenser guards for this reason. Have not heard of similar action by BMW, but do know it's a significant problem. Have been recommending aftermarket guards from
www.zunsport.com/shop.asp
You could make fitting of one by the BMW dealer a condition of purchase.
Similar questions

I bought a new Qashqai 1.6 diesel here in Cyprus in May 2014. I have taken it back to the dealer three times now due to 'System failure' message appearing in regards to the Start/stop' system. The dealer...

Recently, I had the water pump changed in my 2005 SEAT Ibiza. It was always at 90 on my temp gauge, but since the pump change it keeps overheating. It's not the coolant as I've topped it up and there are...

My Ford Transit Custom isn't blowing cold air. The temp gauge also shows no temperature.
Related models

The best executive saloon on the market in 2010. Refined and high quality interior. Great to drive with a forgiving ride. Remarkably efficient 520d. Five-star NCAP crash rating.