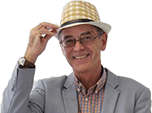 Which broker should I use?
After much agonising we want to buy a Skoda Octavia estate for my wife to transport our two ever growing sons. There are several brokers listed on your site, but I am not sure which one to use. What do you suggest?
Asked on by DB

Answered by
Honest John
Similar questions

I'm looking at purchasing a new car outright from an online broker. They inform me that I will be the registered first keeper, although the VC5 will be in my name (care of) and the address will be that...

I want to buy a new Ford Fiesta 1.0 Ecoboost Titanium. I have a three year old car to exchange and am looking to get the most for my money. Can you tell me how I can get the best deal?

My son wants to buy a new Renault Clio and we have been offered what seems to be a very good deal by an online dealer. None of the local dealers in our area can match the price and we're very tempted....
Related models

Saloon shape but actually a practical hatchback. Far superior interior quality than outgoing model. Very practical with a large boot. Feels solid.