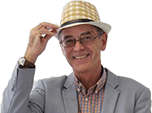 Who has my second key?
I bought a BMW from a Tyneside used car dealer with only one key. I spoke to the previous owner, who said there were two keys but the dealer says there was only one key. Does he have to provide two keys?
Asked on by DS, via email

Answered by
Honest John
They don't have to provide two keys, but if the previous owner gave them two and they gave you one, whoever has the other key can take your car anytime.
Similar questions

I have lost one of my sets of keys for my Ford Focus Estate and need to have them replaced. What's the best way to do this?

I'm a learner driver with my own car. My dad attached a magnet to my spare key so he put it on the fridge. My car now won't start with the spare key. Is this just coincidence or is it the magnet on the...

I've just bought a Peugeot 207. It only came with one keyfob, which is all falling apart. I can get new keys and fobs but they need programming to the car for the immobiliser. Where is the best place to...