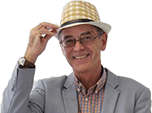 Which small city car has the luxuries of a larger car?
I am looking for a small car for city use with the luxuries of a large car. Is there such a beast?
Asked on by DB, via email

Answered by
Honest John
Citroen DS3, or wait for the forthcoming Peugeot 208 XY.
Or the completely ridiculous £30,000 Aston Martin Cygnet, which is a tiny Toyota IQ dressed up to look like an Aston Martin to try to lower Aston Martin's corporate average CO2 and reduce its EC fines:
www.honestjohn.co.uk/carbycar/aston-martin/cygnet-.../
Similar questions

I fancy a Toyota iQ - do you think it's worth going for the 1.33 automatic? Most of my driving is in town and I'm fed up of my big BMW 535D. Also, do you know if there will be any modifications to the...

My wife is looking to change her ageing Ford Fiesta for a small city car with higher seating than the Fiesta to aid entry - any ideas please?

Which city car suits very low mileage use?
Related models

A brave move for Aston Martin, but needed to reduce its corporate average CO2 emissions. Ideal for the city.

High quality interior. Great 1.6 THP 165 petrol engine with six-speed gearbox. Wide engine range. Drives, rides and handles well.

Lighter than the 207. Interesting dash layout. Small steering wheel. Available with economical new three-cylinder petrol engines. Luxurious XY model.