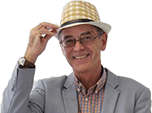 Which convertible?
I wish to buy a second hand folding roof 4 seater automatic car. I was attracted to the Volkswagen Eos but your comments on it put me off. I would like heated front seats. It will be used mainly for short journeys - 6/7000 mile pa - and my budget price is around £15,000.

Asked on by

Answered by
Honest John
BMW 1 Series or Audi A3 convertible
Honest John recommends

– find and buy your perfect car, in just a few clicks
Related models

Neat cloth-topped, four seater A3 based convertible with decent boot and fold-down rear seats. Best with 2.0 TFSI engine.

Neat folding lightweight fabric top, high quality interior, impressive handling even with the roof down, great diesel engines.