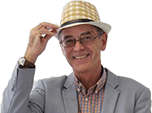 Intermittent lighting fault with an Alfa Giulietta
Occasionally, when trying to dip headlights, they do not dip but the indicators come on randomly, proving both embarrassing and dangerous. It is not caused by moving the stalk incorrectly. Our Alfa dealer has not encountered the issue and I just know it will not occur while at the garage!
Asked on by AT

Answered by
Honest John
Random CAN bus wiring fault probably caused by a bad earth to the headlights or to the indicators.
Related models

Characterful looks. Interior feels good quality. Impressive MultiAir engines are very efficient. Rides well. Strong JTDm diesels. Q2 electronic differential is very effective.