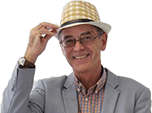 Goodwill on an oil pump repair
Bought an A4 Avant last August, 08 plate, currently with approx 78k miles on clock.

Oil pressure light began flashing, drove on to Audi garage. They have so far spent 4.5hrs labour diagnosing extent of problem, as follows:
"found gear drive into balance shaft rounded, requires replacement balance shaft unit, sump, turbo, sealant and gears."

Audi have offered 70% factory contribution on parts, as a gesture of goodwill. I have asked for a contribution towards labour costs (another 8+ hrs), but Audi dealership is not budging. Any advice on how I might reduce the bill, before I authorise the repair work to go ahead ?
Asked on by MTSurrey

Answered by
Honest John
The Audi 70% offer depends on a dealer repair so I don't know where you can go with this. You should get a good repair because the dealer's mechanics should be very used to this job.
Related models

Solid build quality throughout. Huge range of engines and specifications. Available with quattro four-wheel drive. Frugal diesels. Well designed and user-friendly boot.