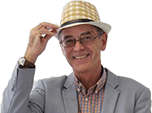 Problems with a second hand Golf DSG
I have recently bought a second hand Golf with full VW history and have had nothing but problems.

First of all, I have experienced juddering from the auto gearbox. VW carried out tests and determined it was the megatronic unit and this is booked in for replacement next week.

Then, last week, the car lost all power and stopped. The VW garage first told me I had put diesel in my petrol car. They now say that it is the timing chain that needs to be replaced (£1100). VW are not willing to pay towards this.

Has anyone else experienced any problems like this and recieved financial support from VW?
Asked on by charri

Answered by
Honest John
DSG disasters are not unknown. Don't remember timing chain trouble. But could be due to the previous owner's service regime, which could be why VW won't pay.
Related models

Comfortable and quiet on the move, enjoyable to drive. Nicely trimmed with great attention to detail. 1.4 TSI sweeter to drive than a diesel.