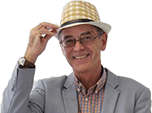 Buying a family car
I currently drive a 1.5 tech run Renault Megane. We're expecting our second child and need bigger boot and more spacious interior. I also have a bad back so was looking for something higher up. Budget of £15000 max, mindful of depreciation.

Considering Toyota Verso Nissan Qashqai and Renault Grande Scenic, but also open to suggestions. I do 12000 miles a year and want good economy.
Asked on by louisa6

Answered by
Honest John
The MPVs make much more sense than the Qashqai.


Honest John recommends

– find and buy your perfect car, in just a few clicks
Similar questions

I have had a Zafira for 7 years and liked it, ready to change but money is tight any suggestions of similar cars or good deals, even for new Zafiras. Trading an 04 reg 1.8 Zafira Life.

A relative of mine looks after her two very young grandchildren, but very soon to become three grandchildren. She currently has a Mercedes-Benz B-Class which is not wide enough on the rear seat to accommodate...

I currently have an 08 Ford Focus 1.8 TDCI. I'm looking for a bigger car due to a new family arrival. I have seen a beautiful 2009 Mazda6 Tamura 2.0 petrol. Is there much difference in cabin space and...
Related models

Very comfortable front seats with good ride. Feels well built. Strong Renault sourced dCi diesels. Elevated driving position and good visibility.

Comfortable for seven. Great chain-cam 1.4 TCe 130 engine. Brilliant new chain-cam 1.6 dCi 130 diesel engine from mid 2011.

Compact seven seater. Excellent Valvematic 1.8 petrol engine with smooth seven-ratio CVT gives 40+ mpg. Good reliability record.