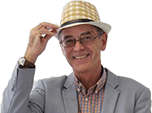 Sporting chancer
I am considering buying a Honda S2000 pre-registered with 50 miles.
Looking on Autotrader I see a 2008/58 S2000, 6 delivery miles at £24,989, and then I see S2000s ranging down to 2009/58 5 delivery miles £18,490. Why the very large difference of £6,500? What would be the catch with the lower priced S2000? Should I be considering any other small sports car for my money?

Asked on by

Answered by
Honest John
The car is on runout. The cheap one could be a straight UK car, or could have been sitting around for a very long time or could have come from somewhere else. New official UK S2000s are a special edition. Anything else might be 6 months to a year old. The MX5 has just been improves in the steering and handling departments. You want to give a new model MX5 Sport a go before settling on an S2000. MX5s don't go better, but do handle better.
Honest John recommends

– find and buy your perfect car, in just a few clicks
Dear Honest John,

Please help me choose my next car. I would like it to have: