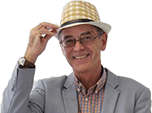 Which is the best seven seat SUV?
Which is the best seven seat SUV?
Asked on by billbo

Answered by
Andrew Brady
The Skoda Kodiaq and Peugeot 5008 are both excellent seven-seat SUVs, although adults won't be comfortable in the third row in either. Alternatively, you could look at more expensive SUVs like the Volvo XC90 and BMW X7.
Similar questions

Which SUV or MPV would you recommend for a young family requiring seven seats occasionally? It must be automatic and petrol, as we drive mainly short distances. Our budget is up to £30K.

We have £15,000 to replace our 2008 Mitsubishi L200. We need four wheel drive, an integral boot rather than truck body, seven seats, reliability and plenty of rugged boot space. My husband would love a...

Which seven-seater SUV would you recommend for around £10,000?